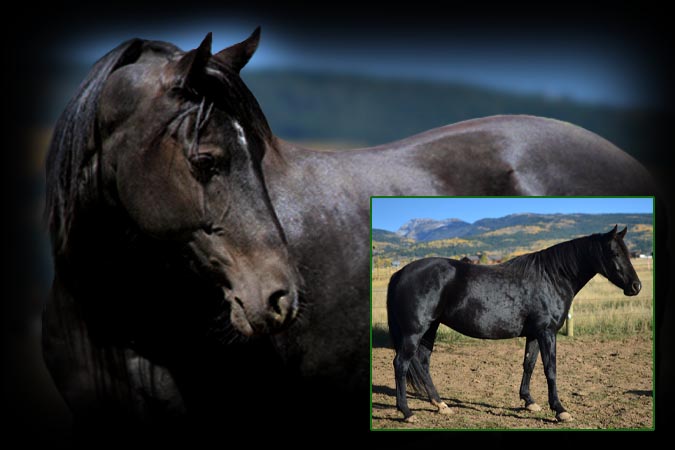 (JMF Irish Raven x Lady in Red)
2006 black mare
Irish is a sweet, quiet mare from a local Morgan breeder in Idaho. She has a beautiful head, kind eye, and soft demeanor. She is broke to ride, has taken kids up trails, and we look forward to putting more miles on this nice, drama free mare. $2500


JMF Irish Raven

Irish Entertainment
Entertainer
Justa Joy
Libery Bend Corbeau
Waseeka's Moonshot
Trudale Black Fayme

Lady in Red



Legacy's Viking
Superb Creation
Trophy's Irish Lady
Salem Maurada
Entertainer
Elizabeth R
Irish's complete pedigree can be found here.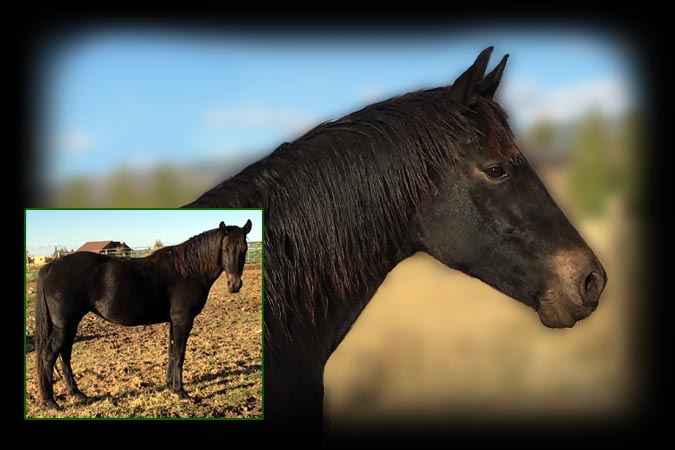 (OGO CavenGlo King Jubilee x Hope's Black Maria)
2011 brown mare, 100% Foundation
M
ariah is a fantastic mare from Iowa. She has classic foundation bloodlines and a large heavy boned frame. We are excited about this tall mare's contribution to our program. She has spent time being started under saddle with a trainer, and we are hoping for many trail miles as well as quality foals from this classy young mare.
$3000
OGO Cavenglo King Jubilee
Canyon of Quietude
Criterion
Caven-Glo Topaz
STK Black Velvet
Whippoorwill Ebony
Whippoorwill Jazstar
Hope's Black Maria
Black Panther
Chingadero
Zula Queen
Northridge Dixie Lea
Northridge Fancy
Shen Swan Newkirk
Mariah's complete pedigree can be found here.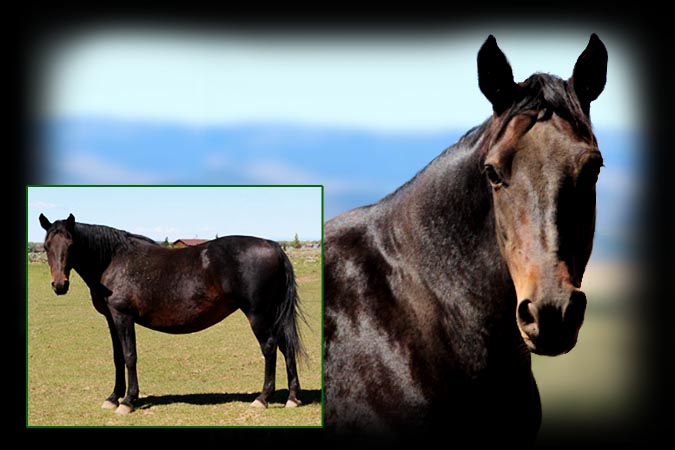 (Amador Amigo x Caduceus Firebird)
1999 brown mare
This large, impeccably bred mare is exactly what our young herd needed. She is a seasoned broodmare, excellent mother, and easily the largest horse on the farm. She throws large foals and is easy to work with. Despite her size, when this girl gets moving she covers ground effortlessly and beautifully. She is a wonderful asset to any breeding program and we feel fortunate she is in ours now. $500


Amador Amigo

Caduceus Ixion
Wyoming Flyhawk
Lucky Annie
Amador Melody
Amador Prince
Tetonia Jubilee

Caduceus Firebird



Patchett Hill
Easter Vermont
Starlet B
Saxon Lyric
Merry Bellsaxon
Funquest Falconidae
Amador Merry Bell's complete pedigree can be found here.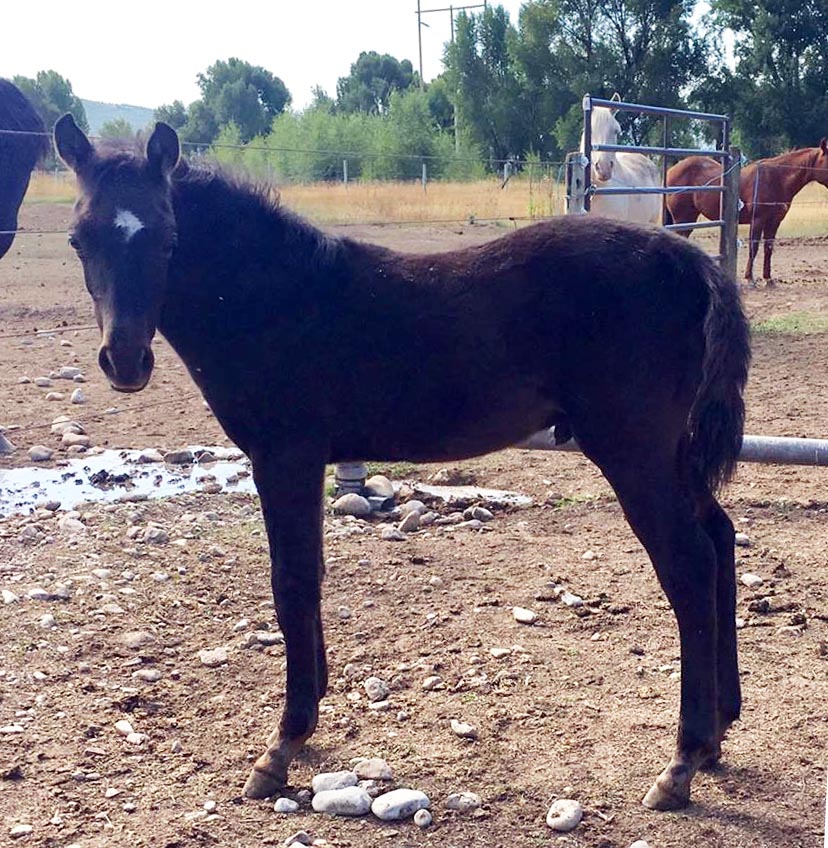 MHB Endymion
(Robbi Sue Sweet Success x RG Lady Grace)
2017 black gelding

[
HOME]
[STALLIONS]
[MARES]
[FOALS]
[GELDINGS]
[OUR RANCH]
[FOR SALE]