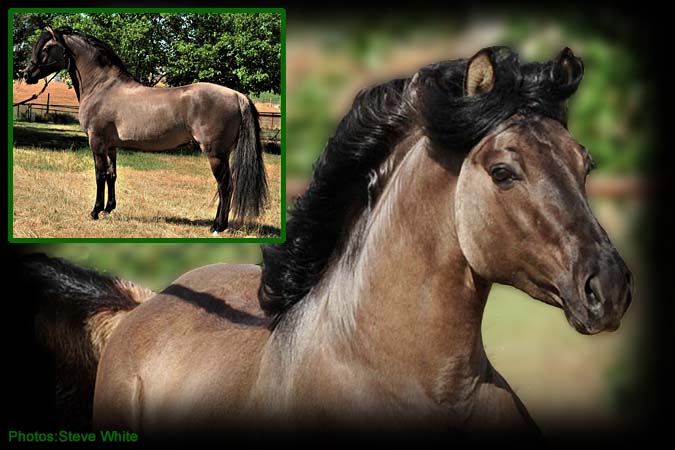 (Ragtime Dun D x Alpinemist Blessing)
2017 Homozygous grulla stallion. Ee aa DD
Bacchus (Gus) is the first and only of his kind in the Morgan breed. He is homozygous for the dun gene and is a rare colored grulla. He has the ability to throw every color dun based on what the dam contributes, and will contribute his dun gene every time. Bacchus is a kind, friendly young stallion. His first babies should arrive in 2020 and here' s hoping he contributes his sweet disposition and tall stature to his babies. Keep an eye on this young stallion, good things to come! Gus is available AI, fresh cooled.


Ragtime Dun D

Ragtime Voodoo Magic

Edelweiss Magic Man
Chat's Hot Stuff
Successful Outta the Blue
Robbi Sue's Sweet Success
Royal T Lady Kitrina

Alpinemist Blessing



Successful Sorcerer
Robbi Sue's Sweet Success
Royal-T Lady Kitrina
Mary-Mel's The Black Widow
Jan Mabie Pace
Shadow Valley Margo
Gus's complete pedigree can be found here.
















(Photos: Steve White)




(Robbi Sue's Ragtime x KRP Fudge Kisses)
2012 perlino stallion
R
omeo was literally a unicorn hiding in a haystack. After seeing photos of this stout stallion it was revealed his pedigree was indicative of his stature. His maternal grandsire is none other than the renowned Sunup Neptune and he is a son of the legendary Robbi-Sue's Ragtime.
Romeo has many foals on the ground as he is a contributing sire to the White Horse of the Americas group. We are excited to see what his contribution on the Morgan world will be.
This kind stallion is everything his lineage says he should be. He is friendly and moves beautifully. He stands 14.3 hands high and has thick heavy bone. He is very baroque and sturdy in appearance.
Robbi Sue's Ragtime

Edelweiss Magic Man

Suetor's Lendon
Dark Debonette
Robbi-Sue Misalert
Robbi Sue Moralert
Pendleton Buck Missy

KRP Fudge Kisses



Sunup Neptune
Sunup Shenandoah
Goldie Zephyr
Hot Fudge Swirl
Maple Blaze
Hi-Mist Fudge Sundae
Romeo's complete pedigree can be found here.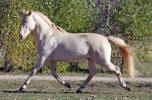 [
HOME]
[STA
LLION
S]
[MAR
ES]
[GELDINGS]
[FOALS]
[FOR SALE]